Stream 1
IT security:
strengthening the systems that store and transmit your digital information
Stream 3
Cyber security policy and regulation:
managing your risk through governance and compliance
STREAM 2
The 3 streams will run concurrently in separate rooms
Cyber security in practice: protecting your electronic information from attack
OPENING REMARKS FROM THE STREAM CHAIR
Dr Andrea Johnson
President, Women in Technology and Science (WITS)
Cybersecurity as an enabler for economic growth
The National Cyber Security Centre is leading on addressing the cyber skills gap through facilitating increased access to courses, increasing awareness of careers in cybersecurity and in undertaking market analysis to better understand supply and demand. The Centre is also leading on the development of a national strategy to foster state of the art research, innovation and industrial development with cybersecurity. Within this context, this keynote address will also cover the new National Cybersecurity Coordination and Development Centre project, encompassing a €2 million programme of supports for industry and societal stakeholders to strengthen resilience and facilitate innovation.
James Caffrey
Head of Capacity Building, National Cyber Security Centre (NCSC)
How to build cyber resilience against chronic threats and respond to cyber breaches
Protecting your organisation against phishing, ransomware and malware attacks 
Making it difficult for attackers to reach your users
Responding to incidents quickly and effectively 
Why the protection of legacy systems shouldn't be ignored 
Responding to current global IT and OT threats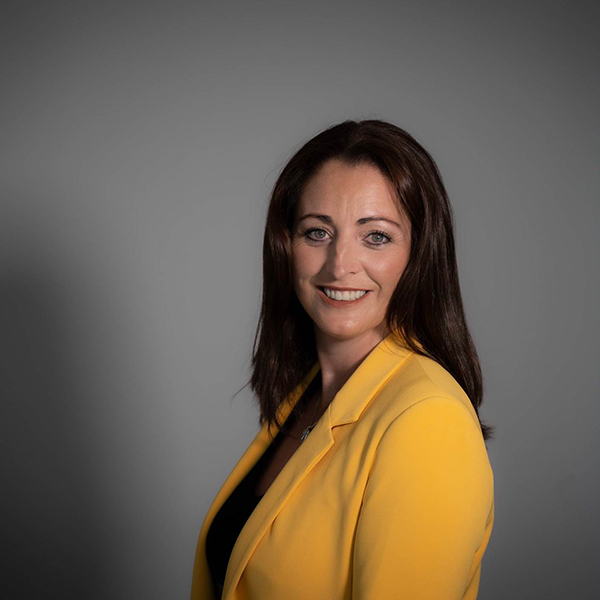 Donna Creavan
Director ICT, Governance & Corporate Services, Irish Prison Service
Pat Ryan
Detective Chief Superintendent, Garda National Cyber Crime Bureau
Dr Anila Mjeda
Lecturer in Cybersecurity, Munster Technological University (MTU)
Bronagh Riordan
Head of Data and Analytics, Primark
One Step Beyond – pro-actively managing systemic risk in your supply chain
The proliferation of supply chain attacks has led to greater levels of organisational disruption and personal compromise as criminals continue to exploit vulnerabilities in supply chain services. This session will shine a light on:
overview of the current supply chain threat landscape
how emerging, broader risk dimensions have gained momentum
strategies to accurately assess, prioritise and mitigate supply chain risks
Steve Brown
Vice President, Cyber Security & Resilience, Mastercard Europe
Staying ahead of emerging threats
1pm Networking Lunch Break & Exhibition Viewing