About EY
EY is a global leader in assurance, tax, strategy and transactions and consulting services. The insights and quality services we deliver help build trust and confidence in the capital markets and in economies the world over. We develop outstanding leaders who team to deliver on our promises to all of our stakeholders. In so doing, we play a critical role in building a better working world for our people, for our clients and for our communities.
Gold Sponsor
About BT Ireland
BT is one of the world's leading global communications service providers, serving the needs of customers across 180 countries with security, cloud and networking services. Its focus is to be the global provider-of-choice for managed network and IT infrastructure services. Employing over 650 people in the Republic of Ireland where it delivers integrated and secure communications and IT services to major multinational companies and indigenous exporters, as well as wholesaling to other communications companies. The company operates over 4,300km of fibre network in Ireland and has made multi-million euro investments to support the move from traditional to cloud based models of service. BT also operates the 999/112 emergency call answering service on behalf of the Irish State and in 2021, BT's new procurement company, BT Sourced, opened in Dublin and this new company will lead BT's global drive towards sustainable sourcing. In addition, BT organises the annual BT Young Scientist & Technology Exhibition, a grassroots initiative designed to raise young people's engagement in science, technology, engineering and maths (STEM) and to help nurture national talent and skills. Every year up to 200 BT employees volunteer to help run this event and make it a continued success.
Silver Sponsor
About Tata Consultancy Services
Building greater futures through innovation and collective knowledge
Tata Consultancy Services is an IT services, consulting and business solutions organization that has been partnering with many of the world's largest businesses for the past 50 years. We believe innovation and collective knowledge can transform all our futures with greater purpose.
About Cyber Skills
Cyber Skills is working to address the Cyber Security skill shortages in Ireland. Funded through the Higher Education Authority(HEA) Human Capital Initiative Pillar 3 fund academics from four of Ireland's top universities, Munster Technological University, University of Limerick, Technological University Dublin and University College Dublin are collaborating to develop and deliver higher education micro-credentials and pathways designed to provide the skills required by Industry. Utilising fully online flexible delivery in order to provide accessible education. Utilising the first of its kind in Irish education Cyber Range our labs provide students with a unique opportunity to practice their new skills in a controlled real world environment. Our programs will provide you with the knowledge, skills and training needed to upskill and enhance your career in cybersecurity. Find out more about our courses at www.cyberskills.ie
About Sonicwall
SonicWall delivers Boundless Cybersecurity for the hyper-distributed era in a work reality where everyone is remote, mobile and unsecure. SonicWall safeguards organizations mobilizing for their new business normal with seamless protection that stops the most evasive cyberattacks across boundless exposure points and increasingly remote, mobile and cloud-enabled workforces. By knowing the unknown, providing real-time visibility and enabling breakthrough economics, SonicWall closes the cybersecurity business gap for enterprises, governments and SMBs worldwide. For more information, visit www.sonicwall.com or follow us on Twitter, LinkedIn, Facebook and Instagram.
About Proofpoint
Proofpoint is a leading cybersecurity company that protects organisations' greatest assets and biggest risks: their people. With an integrated suite of cloud-based solutions, we help companies around the world stop targeted threats, safeguard their data, and make their users more resilient against cyber attacks. Leading organisations of all sizes, including more than half of the Fortune 1000, rely on us for people-centric security and compliance solutions that mitigate their most critical risks across email, the cloud, social media and the web.
Exhibitor
About RSA Security
R-S-A are the initials of the 3 pioneering MIT mathematicians who defined 'innovation' long before innovation was a buzzword. These visionaries invented the RSA crypto system, laying the foundation for all secure data communications that followed. RSA provides an AI-powered Unified Identity Platform to protect the world's most secure organizations. RSA combines access, authentication, governance, and lifecycle into one solution, removing the cybersecurity vulnerabilities that result from point identity solutions. RSA AI capabilities provide the insights organizations need to assess risks, automate repetitive actions, and prioritize critical interventions at scale.
Exhibitor
About Perform IT
Perform IT is a leading global IT consultancy company specialising in Digital Transformation Services, Business Observability Solutions and Managed Services. We believe that enterprise success is defined by digital experiences. Only by having full visibility and observing every delivery path, can your business understand the value, interpret behaviour and act early to enhance these experiences.
Our aim is to enable businesses to perform better through our own elite expertise, market-leading tools, and purpose-built software extensions. Our outcome-focused approach helps organisations maximise their return and in doing so accelerates their transition to better digital experiences.
For almost 20 years Perform IT has been supporting businesses to achieve their organisational objectives, increase efficiencies and ensure that your business performs. We partner with our clients to deliver a solution that is right for their individual needs. Because of the diversity of our clients, our highly skilled team has gained invaluable cross-sector experience and specialist knowledge for specific industries that allow us to put our customers out in front of their competitors.
Perform IT has extensive experience designing, implementing and supporting Cisco software solutions. We are an AppDynamics Titan partner, the highest level achievable in EMEA, which showcases our elite level of expertise. We are a Cisco Full-Stack Observability Specialised partner – the only one in Ireland. All our consultants are fully certified in all the technology solutions we provide.
Awarded AppDynamics Services Partner of the Year 2022 and EMEA partner of the year in 2019, we have the largest specialist team of highly experienced AppDynamics consultants across EMEA. We have helped over 600 Enterprise customers in 23 countries drive efficiency with our custom solutions.
Exhibitor
About ManageEngine
ManageEngine crafts comprehensive IT management software with a focus on making your job easier. Our 120+ award-winning products and free tools cover everything your IT needs. From network and device management to security and service desk software, we're bringing IT together for an integrated, overarching approach to optimize your IT.
ManageEngine offers more than 60 enterprise IT management tools to help you manage all your IT operations, including networks, servers, applications, service desk, Active Directory, security, desktops, and mobile devices. And we've built our tools from the ground up with contextual integration to make sure you can manage IT together, too.
About Secora Consulting
Secora Consulting was set up to assist you with your cyber security requirements. We understand the challenges of security testing and keeping your business secure. Our goal is to improve your cyber security operations, providing peace of mind in an ever-evolving threat landscape.
As your trusted security partner, our team brings years of experience in securing high-risk sensitive environments. Using a consistent methodology, we highlight any failing security controls and underlying issues to help protect your systems, reducing your overall risk.
At Secora Consulting we are invested in the success and growth of our clients. We take your security as seriously as our own.
About HealthTech Ireland
HealthTech Ireland is an independent trade association for manufacturers, developers and distributors of health technology products and solutions to the health system in Ireland.
HealthTech Ireland provides a forum for the development and advocacy of policies that support innovation in health technology to address patients' healthcare needs. HealthTech Ireland member companies include the full spectrum of health technology supply and service companies from Small/Medium Enterprises to Multi-National Companies, many of whom have Research and Innovation and /or manufacturing facilities in Ireland.
https://www.healthtechireland.ie/
Partner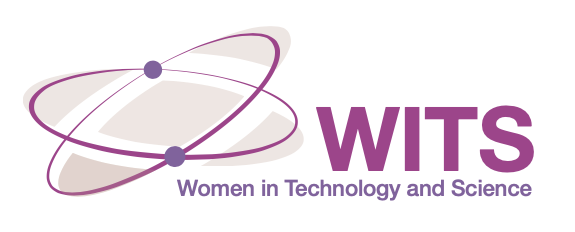 About Women In Technology & Science Ireland (WITS)
Founded in 1990 by science journalist, Mary Mulvihill, Women In Technology & Science Ireland (WITS) is a voluntary, independent organisation that advocates and acts for women in STEM. Key to our mission is the creation of a network to connect and empower our members. Our vision is a society where women have equal opportunities, experiences and recognition in STEM. WITS engage with government to promote research into gender and STEM, run regular events and conferences and liaise with industry partners to drive best practice.
About Connecting Women in Technology
Connecting Women in Technology is a network of Irish based technology companies who all share a common goal to support the development of women in the technology industry. Founded by Accenture, Dell and Microsoft in 2009, the network today spans over 20 leading multinational technology companies, who all collaborate to attract, promote and encourage women in STEM careers. https://cwit.ie/#who-we-are
About Cyber for Schoolgirls
The world is a better place when there is gender balance in every walk of life. Cyber For School Girls is an NGO, our mission is to address the complex problem of the gender and skills gap in the cybersecurity industry. We believe that introducing secondary school girls to cybersecurity before their 3rd/tertiary-level education and supporting them through their 2nd/3rd-level education, will help the advancement of women who do cybersecurity work. By preparing the next generation of women, we aim to close the gender gap early on and kickstart the cybersecurity careers of the next 100 young women in cybersecurity.
Partner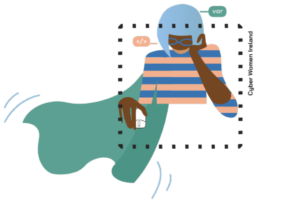 About Cyber Women Ireland
"At a country level, Cyber Women Ireland looks to encourage the advancement and capacity of women involved in all aspects of the Irish security sector and security community, through the exchange of information and the cultivation of productive relationships. We are genuinely interested in learning more about the issues facing people who identify as women in Cyber Security sector and addressing those issues with the aim of advancing women & closing the gender gap. We want to create a support network to connect with like minded professionals We want to connect students and young professionals to experienced cyber professionals via Mentorship programs. We are passionate about creating visibility of women in Cyber across all job levels ( Entry level to C-suite)"
About Cyber Ireland
Cyber Ireland is the national cyber security cluster organisation that brings together Industry, Academia and Government to represent the needs of the Cyber Security Ecosystem in Ireland. The cluster has over 160 member organisations nationwide, providing a collective voice for the cyber security sector. The cluster is hosted at Munster Technological University and is backed by the National Cyber Security Centre, IDA Ireland and Enterprise Ireland.
About WiCy
At WiCyS, a global community of women, allies, and advocates, we are dedicated to bringing talented women together to celebrate and foster their passion and drive for cybersecurity. We unite local communities of aspiring and thriving women cybersecurity professionals across the world to collaborate, share their knowledge, network, and mentor. We create opportunities through professional development programs, conferences, career fairs, and more.
For Sponsorship Opportunities Contact
Kevin Mulligan-Carroll
Commercial Sales Manager
+353 (0) 87 335 7663