Allison Miller, Chief Information Security Officer and Senior Vice President , Optum USA
Allison Miller serves as the Chief Information Security Officer and Senior Vice President for Optum. Allison has accountability for the Enterprise Information Security Officers for the Group, Security Incident Response/Technical Investigations, Security Policy and Global Cyber Regulatory Programs. In her existing role, Allison has developed a global security framework for the enterprise with a focus towards patient safety, security of clinical operations and a global cyber crisis response plan. Prior to her role with the Global Enterprise Information Security Office, Allison served as the Director of National Healthcare Compliance for UnitedHealthcare, Chief Privacy Officer for OptumHealth and Deputy Chief Privacy Officer, National Privacy Director for UnitedHealthcare. Most recently, Allison has been named among the Top 100 Global CISO leaders in 2022 by HotTopics.ht.
In addition to global cybersecurity, Allison has over 20 years of experience in health information systems and crisis management. During her tenure at UnitedHealth Group, Allison developed systems to identify the gaps in care and predict health outcomes for individuals with chronic conditions. Allison is a volunteer EMT and First Responder in the State of Louisiana serving residents during Hurricanes Katrina and Isaac. Most recently, Allison had the privilege of serving Refugees in Greece providing healthcare support to the clinicians on the frontlines.
Allison's undergraduate (BA) studies were in Political Science and Sociology; she has completed Executive Education & Management post-college at Wharton, Kellogg Executive Education and MIT Sloan. She was part of the cohort that authored and attained the ISC2 Healthcare Information Security and Privacy Professional Certification and holds her HCISSP, in addition to holding certifications from GIAC, ISACA, HCCS and other technology areas of focus beyond security.
Allison continues to volunteer her time across organizations to help raise the level awareness regarding emerging cyber security landscape and the threats they present to patient care globally. Allison is passionate about diversity and inclusion. She serves on the Board of Directors for Women in Cybersecurity (WiCys) and speaks publicly at schools and colleges around the globe.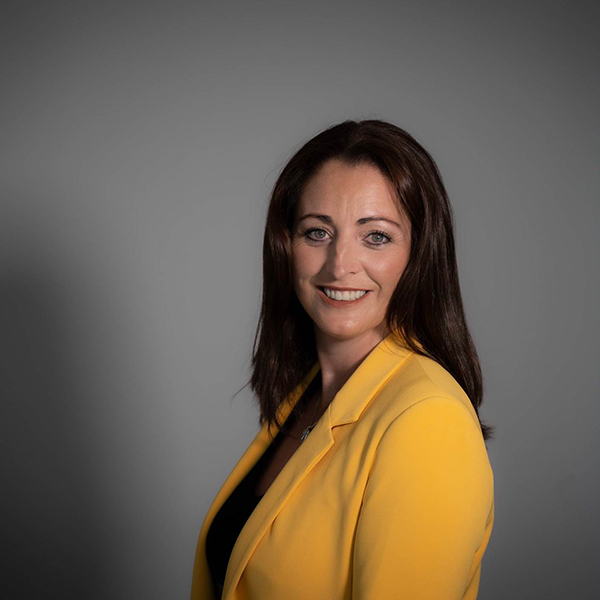 Donna Creaven, Director ICT, Governance & Corporate Services, Irish Prison Service
Donna is a governance, compliance and risk specialist and works as Director in the Irish Prison Service with the Department of Justice and Equality with responsibility for ICT, Corporate Services & Governance. Trained in law, IT, project and risk management, strategy, public administration and governance, Donna holds a Bachelor of Commerce and a Bachelor of Laws LL.B from the National University of Ireland, Galway and a Masters in Management & Corporate Governance from the University of Ulster. 
Prior to joining the Irish Prison Service, Donna worked in Pobal, SUSI, CDETB and as Assistant Commissioner in the Data Protection Commission with responsibility of supervision of the tech-multinational sector. Donna is currently completing a Professional Diploma in Strategy and Innovation with the IMI through the University of Cork.
Gabriel Conway, Enterprise ICT Assurance Manager, Data Protection Commission (DPC)
Gabriel joined the Data Protection Commission (DPC) in 2021 to focus on IT Service Assurance and Policy. Working with specialists both inside DPC and externally, his role is to ensure IT Services provided meet the evolving needs of the Commission, and lead on incorporation of best practices in terms of privacy by design and its impact on internal ICT policy and assurance.
Gabriel joined the DPC from the private sector with a career stretching back to the 1980s during which he has worked for several of the biggest IT multinationals as well as major utilities, with experience of both external and internal support for end users, large enterprise and public sector clients in Ireland and the UK.
James Caffrey, Head of Capacity Building, National Cyber Security Centre (NCSC), Department of the Environment, Climate and Communications (DECC)
James Caffrey, Principal Cyber Security Specialist, heads up the Capacity Building Team in the National Cyber Security Centre, hosted in the Department of the Environment, Climate and Communications. Working on cybersecurity since 2012, he has since led on policy development work with the NIS Directive and more recently with EU negotiations on the forthcoming NIS2 Directive. After 3 years in Brussels with the European Commission on cybersecurity policy development, he returned in 2020 to assist with coordination and implementation of the National Cyber Security Strategy 2019-2024. In that regard he was focused on delivery of skills development, gender diversity, enterprise engagement and realisation of research and educational initiatives, before taking up his current role in September 2022. In his current role, he has successfully secured EU funding for the National Cybersecurity Co-ordination and Development Centre project and is presently leading in the development of a national strategy for the development of the cybersecurity industry.
Mr. Caffrey holds a Master's of Science in Forensic Computing and Cyber Crime Investigation from University College Dublin. He is also represents Ireland on the Governing Board of the European Cybersecurity Industrial Technology and Research, Competence Centre.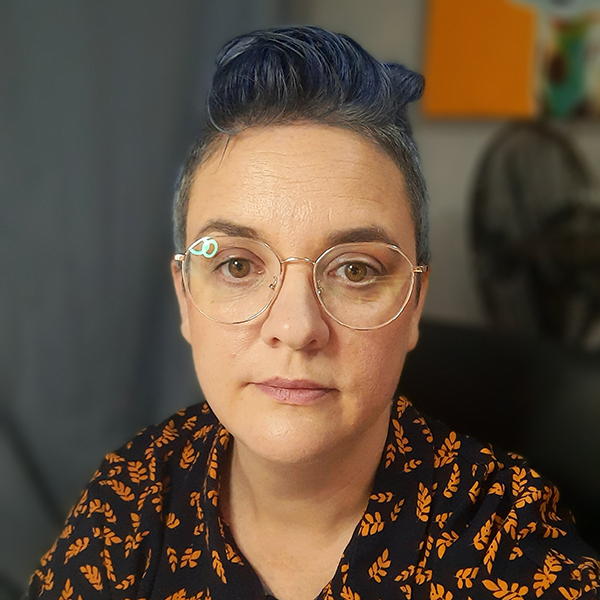 Jennifer Cox, Head of Communications, Cyber Women Ireland
Jennifer Cox has over 16 years of experience in tech and in the Cyber Security industry. She supports her team who work with techies across all of EMEA in enabling best practices and cyber exposure prevention. Jennifer is the Head of Communications for Cyber Women Ireland, an Ambassador for Wentors global mentorship programme, Community development board member for BBWIC, an active member of WITS Ireland (Women in Technology and Science Ireland), WomenTech Community and WiCyS Global (Women in Cyber Security) and works hard to insure diversity and inclusion within her industry by partaking in roles such as Judging at the Coolest Projects event for kids in the RDS, launching a mentoring project in Tenable, speaking at events such as BSides Dublin 2021, WomenTech Global 2022, BBWIC, CWiCS (Cisco Women in Cyber Security), CBF Fest (Coding Black Females Fest) HexCon, UK CyberWeek, WiCyS Global and more.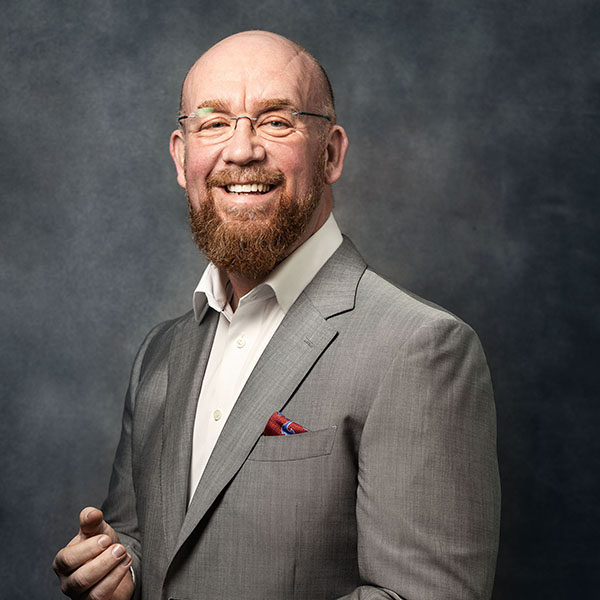 Paul C Dwyer, President, International Cyber Threat Task Force (ICTTF)
Paul C Dwyer stands among the world's leading cybersecurity, risk, and compliance authorities. As CEO of Cyber Risk International, he excels in corporate and enterprise security, crafting cyber defence programs, and safeguarding business operations for clients. He also serves as the founder and President of the ICTTF International Cyber Threat Task Force, leading a community of over 30,000 professionals in their mission to combat cyber threats and promote industry diversity.
Boasting over 30 years of experience, Paul has worked extensively with military, law enforcement, and commercial sectors across the globe. His impressive credentials include certifications from the International Information Security Certification Consortium (ISC2) and the Information System Audit and Control Association (ISACA), as well as approvals from the National Crime Faculty and the HTCN High Tech Crime Network.
Paul is a renowned international speaker, host of the popular "Cyber Task Force" podcast, and a sought-after media contributor and thought leader. As an accomplished entrepreneur, he has successfully established numerous security practices across the UK & Ireland, earning recognition as one of Ireland's Top 100 CEOs by Business and Finance.
With a background as a technical networking specialist, Paul has honed his skills in a range of disciplines, including ethical hacking, forensics, risk management, business continuity, international governance frameworks, financial service regulations, cyber laws, and project management. His expertise and unique approach make him the go-to advisor for business leaders seeking to protect, innovate, and thrive in today's digital landscape.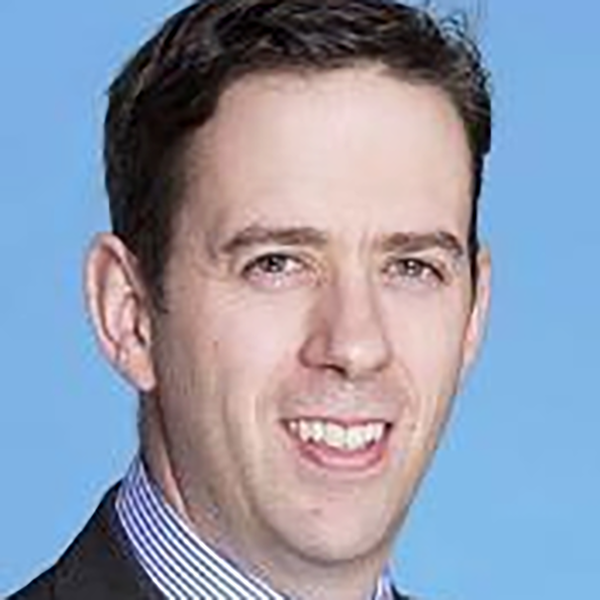 Richard Browne, Director, National Cyber Security Centre (NCSC)
Richard was Director of the NCSC from 2014 to 2020, and was reinstated in the role in 2021. He has previously held roles in the Department of the Taoiseach and in the Department of Environment, Communications and Climate Action
Steve Brown, Vice President, Cyber Security & Resilience, Mastercard Europe
Steve is Mastercard's European lead for cyber security and resilience. He is responsible for the implementation and integration of Mastercard's Cyber Security Framework including data breach detection, cyber risk and operational resilience technologies and capabilities across all related stakeholders. Steve also works to build and maintain strategic relationships with both internal, external, private and public sector parties, working with global teams to understand the needs of customers and technology required to detect and protect customers from cyber and systemic risk and ensure legislative and regulatory compliance.
Prior to joining Mastercard, Steve was a Senior Manager at the UK's National Crime Agency where, as Head of Cyber Threat Intelligence, he led the UK's strategic response to Cyber Crime.
During his 17-year career within UK Government, Steve also served as the UK's Cyber Attaché to the USA during 2016-2019, embedded with the FBI Cyber Division at National Cyber & Forensics Training Alliance (NCFTA). Steve was responsible for diplomatic and political relationships and negotiations relating to the investigation of cyber criminality affecting the UK and USA.
Jane Corr, Chief Information Security Officer, Canada Life Group Services
Jane has 27 years of service with Canada Life Group Services Europe, holding a variety of IT infrastructure roles over the years, with 18 years in senior leadership roles. She moved into Information Security 8 years ago to take on the role of European Central Security Services Manager before being appointed Chief Information Security Officer in 2021. Since then, she has attained CISSP and CISM security certifications and also holds a Bachelor of Science degree from Trinity College Dublin. Jane has a track record of building successful teams and is known for her 'Can Do' attitude while always keeping the customer in mind.
Ashling Cunningham, Chief Information Officer, Irish Life
Ita O'Farrell, Head of Compliance, National Cyber Security Centre (NCSC), Department of the Environment, Climate and Communications (DECC)
Dr Horacio González-Vélez, Head of Cloud Competence Centre, National College of Ireland (invited)
Metodi Hadјi Janev, Associate Professor of Law, Military Academy North Macedonia
Lory Kehoe, Founder, Blockchain Ireland
Gerry Cross, Director of Financial Regulation, Policy & Risk, Central Bank of Ireland (CBI) (invited)
Gina Dollard, Head of Cyber Resilience and Strategic Regulatory Relations, AIB
Ms Gina Dollard is currently the Head of Cyber Resilience and Strategic Regulatory Relations at AIB. Key responsibilities include SOC, Threat Intelligence, Vulnerability Management, Business Information Security, Security Testing; and regulatory engagements and on-site inspections for the broader Technology function.  
In previous roles, Ms. Dollard has worked for at An Garda Síochána, the European Commission and the National Cyber Security Centre. Ms. Dollard holds a Master's in Security and Forensic Computing from DCU and a Master's in Business Administration from Trinity College. 
Puneet Kukreja, Partner, Head of Cyber UK & Ireland, EY
Michael Dowling, Professor of Finance, DCU Business School
Dr Andrea Johnson,President, Women in Technology and Science (WITS)
Monika Kutějová, Cyber Security Specialist, Czechia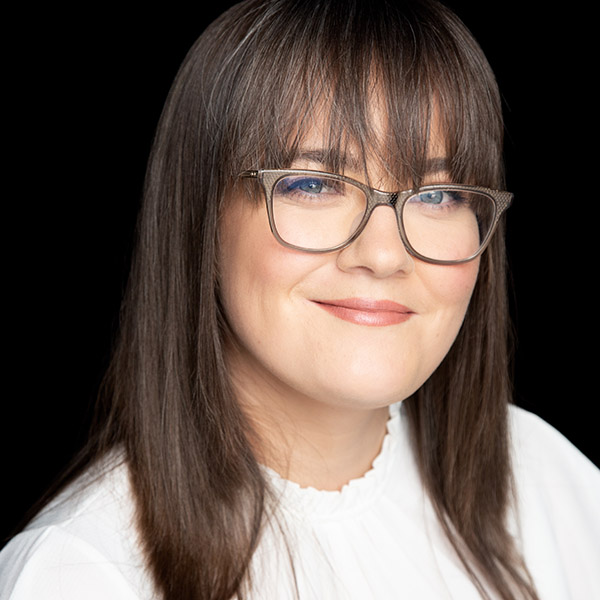 Jess Kelly, Technology Correspondent, Newstalk
Jess Kelly is Newstalk's Technology Correspondent and hosts Tech Talk on Saturday evenings at 5pm.
Having worked at Newstalk for over a decade, Jess' role has seen her travel across the globe reporting from some of the biggest conferences in the world including; CES in Las Vegas, IFA in Berlin, Mobile World Congress in Barcelona and Samsung Unpacked in New York City. Jess also imparts her technology expertise to television audiences on The Six O'Clock Show on Virgin Media One.
Jess is an experienced MC, having hosted events in Ireland, the UK and across Europe. Jess has conducted interviews with high-profile guests such as YouTube mega-star Casey Nesitat and former secretary of Homeland Security, Michael Chertoff. Additionally, she has hosted events for the likes of WeWork, Brain for Business at the Science Gallery, Career Zoo, Limerick Chamber and The Department of Rural and Community Affairs.
In 2019, Jess Kelly was awarded the Irish Tatler Woman of the Year Media Award. Jess was recognised for this award as even the most complex of technology topics are made insightful and jargon-free thanks to her skilled expertise.