Keep updated: 2023 Speakers to be announced soon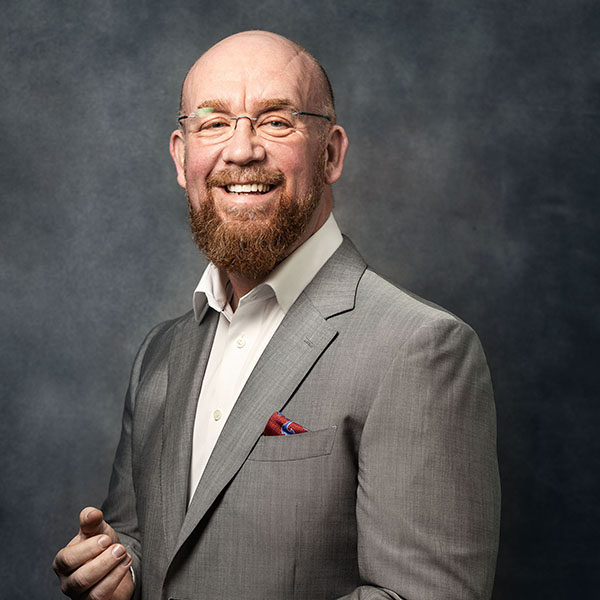 Paul C Dwyer, President, International Cyber Threat Task Force (ICTTF)
Paul C Dwyer stands among the world's leading cybersecurity, risk, and compliance authorities. As CEO of Cyber Risk International, he excels in corporate and enterprise security, crafting cyber defence programs, and safeguarding business operations for clients. He also serves as the founder and President of the ICTTF International Cyber Threat Task Force, leading a community of over 30,000 professionals in their mission to combat cyber threats and promote industry diversity.
Boasting over 30 years of experience, Paul has worked extensively with military, law enforcement, and commercial sectors across the globe. His impressive credentials include certifications from the International Information Security Certification Consortium (ISC2) and the Information System Audit and Control Association (ISACA), as well as approvals from the National Crime Faculty and the HTCN High Tech Crime Network.
Throughout his illustrious career, Paul has taken on diverse roles, such as President of the ICTTF International Cyber Threat Task Force, Co-Chairman of the UK NCA National Crime Agency Industry Group, Advisor to NATO on Countering Hybrid Cyber Threats, and Interim Global CISO for multiple multinational organisations. Additionally, he has advised various governments and intelligence agencies. A fellow of the Irish Computer Society and a member of prominent industry groups like the IoD (Institute of Directors), IIEA (Institute of International and European Affairs), and the IRM (Institute of Risk Management), Paul is dedicated to fostering industry excellence. He holds a Diploma in Corporate Governance from the Corporate Governance Institute and a Harvard certification as a Higher Education specialist.
Paul is a renowned international speaker, host of the popular "Cyber Task Force" podcast, and a sought-after media contributor and thought leader. As an accomplished entrepreneur, he has successfully established numerous security practices across the UK & Ireland, earning recognition as one of Ireland's Top 100 CEOs by Business and Finance.
With a background as a technical networking specialist, Paul has honed his skills in a range of disciplines, including ethical hacking, forensics, risk management, business continuity, international governance frameworks, financial service regulations, cyber laws, and project management. His expertise and unique approach make him the go-to advisor for business leaders seeking to protect, innovate, and thrive in today's digital landscape.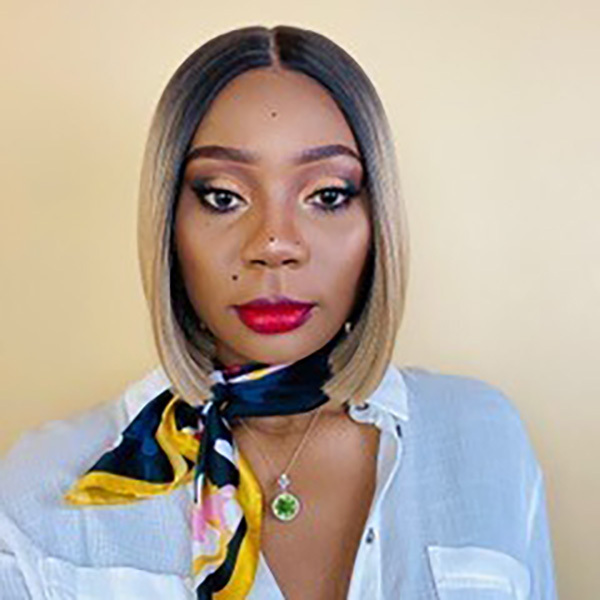 Blessing Usoro, Information Security Manager & Founder, Cyber for School Girls
Blessing is the Founder of Cyber for Schoolgirls, an organisation committed to introducing secondary school girls to cybersecurity. Presently, an Information Security Manager at a global telecom company. She also co-founded Cyber Women Ireland. She's a keynote speaker on governance, risk and compliance in information security strategy, and bridging the gender gap for a more equitable future. Blessing has appeared as a speaker at notable conferences including Slándáil: National Security Summit Ireland, IRISSCON, ISACA Ireland and the BusinessPost CIO Summit 2022. Blessing has featured as a subject matter expert on RTE1 National Radio, and on East Coast FM.
She frequently commits her time towards the advancement of education in IT and cybersecurity, as well as guidance and mentorship for businesses and young professionals. To that end, she serves on the advisory boards of Dublin Business School and VigiTrust global cybersecurity consultancy.
In recognition of her contributions to the cybersecurity industry, she was featured in "Hacking Gender Barriers: Europe's Top Cyber Women" a published book by Women4Cyber EU as one of the most influential women in cybersecurity in Europe.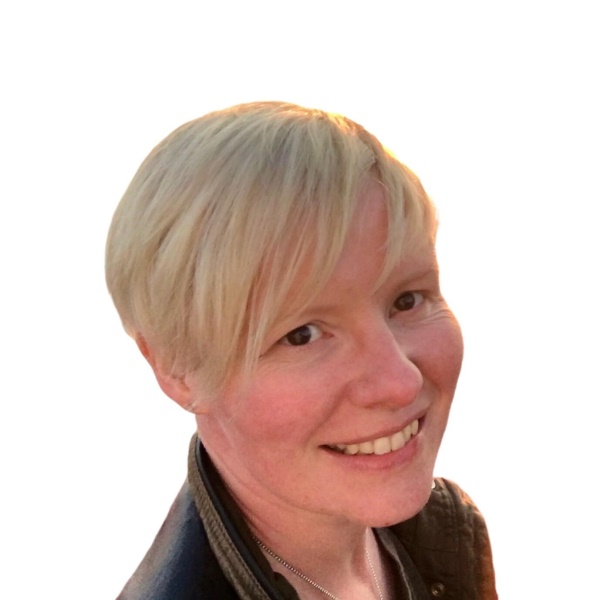 Clare Harney, CEO, HD Health
Clare works as CIO of Grace Technologies, developing a transformative patient engagement and consent platform for serious illness patients, their families and clinicians, improving clinical pathways, communication, patient centricity and efficiency of care. Clare is a Programme Director and Adjunct Faculty at the RCSI, currently developing a new and innovative postgraduate diploma in Leading Digital Health Transformation due to launch in March 2022. Prior to this, Clare successfully led a digital health start-up as CIO and CEO. She provides advice on digital health strategy, technology and innovation to a wide range of organisations through her consulting business, HD Health.
Clare comes from a health information systems, governance and compliance background with more than a decade served managing the silos of paper and electronic records that exist within our hospitals. She went on to work a further six years in the Health Information Directorate of HIQA, developing standards for interoperability and was key to the development of the unique health identifier for Ireland (IHI). She was then seconded to the Department of Health to progress the Individual Health Identifier Bill (enacted 2015). Prior to joining the commercial world, Clare was the National Manager for the HSE Acute Medicine Programme at the Royal College of Physicians. It was here she made the decision to jump to the private sector in order to positively disrupt the health system from the outside in, through supporting development of innovative technologies.
Clare holds a Bachelor of Business Information Systems and an MSc in Health Informatics from Trinity College, Dublin. She is also a qualified ISO 9001 External Auditor and sits on the Health Information Standards Committee at NSAI, on the HISI Executive, sits on the Digital Health Council at Medtech Europe, the Policy Advisory Council of IPPOSI and most recently has been invited to sit on the Industry Council at Novartis. She is involved in the EU Commission funded EIT Health mentorship programme mentoring early stage digital health companies, the EIT Catapult Programme as a jury member and also her alumni mentorship programme, mentoring students and recent graduates with an interest in the digital health space.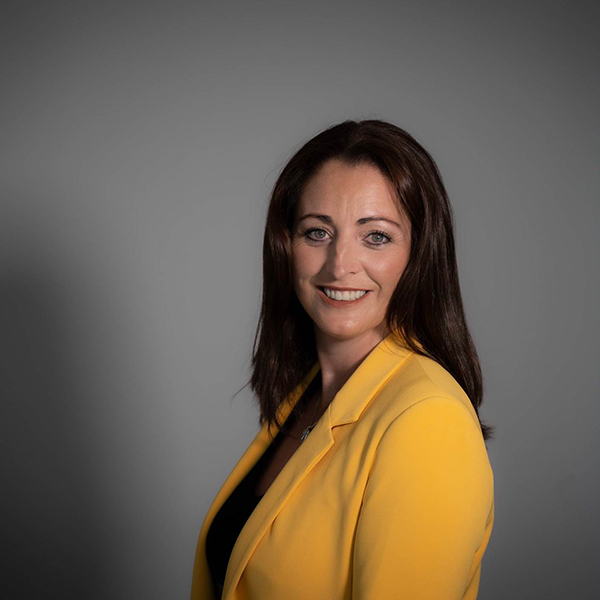 Donna Creaven, Director ICT, Governance & Corporate Services, Irish Prison Service
Donna is a governance, compliance and risk specialist and works as Director in the Irish Prison Service with the Department of Justice and Equality with responsibility for ICT, Corporate Services & Governance. Trained in law, IT, project and risk management, strategy, public administration and governance, Donna holds a Bachelor of Commerce and a Bachelor of Laws LL.B from the National University of Ireland, Galway and a Masters in Management & Corporate Governance from the University of Ulster. She is a qualified Company Secretary and a member of the Institute of Chartered Secretaries and Administrators and in 2017 was awarded the Certified Data Protection Officer designation by the Association of Compliance Officers Ireland having completed a Professional Post Graduate Certificate in Data Protection Policy and Procedures in the University of Dublin. Since 2018, Donna is a member of the Board of Directors for Pobal, appointed to the Board by the Minister of the Department for Rural and Community Development. She has served as a director for a number of voluntary organisations and has provided a focal point for independent advice and guidance on the conduct of business, governance and compliance for over a decade.
Prior to joining the Irish Prison Service, Donna worked in Pobal, SUSI, CDETB and as Assistant Commissioner in the Data Protection Commission with responsibility of supervision of the tech-multinational sector. Donna is currently completing a Professional Diploma in Strategy and Innovation with the IMI through the University of Cork.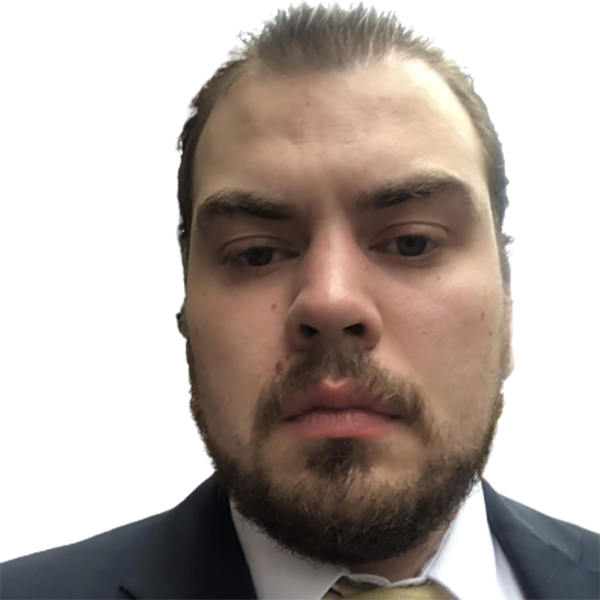 Joe McCann, Security Manager, National Transport Authority
Joe is Security Manager to the National Transport Authority. Joe oversees the Security Architecture, Compliance & Governance within the National Transport Authority and operates the Cyber Threat Intelligence function to oversee adversary threats and emerging threats globally. Joe brings with him over 15 years' experience working within IT, Cyber Security & Risk Governance & Compliance.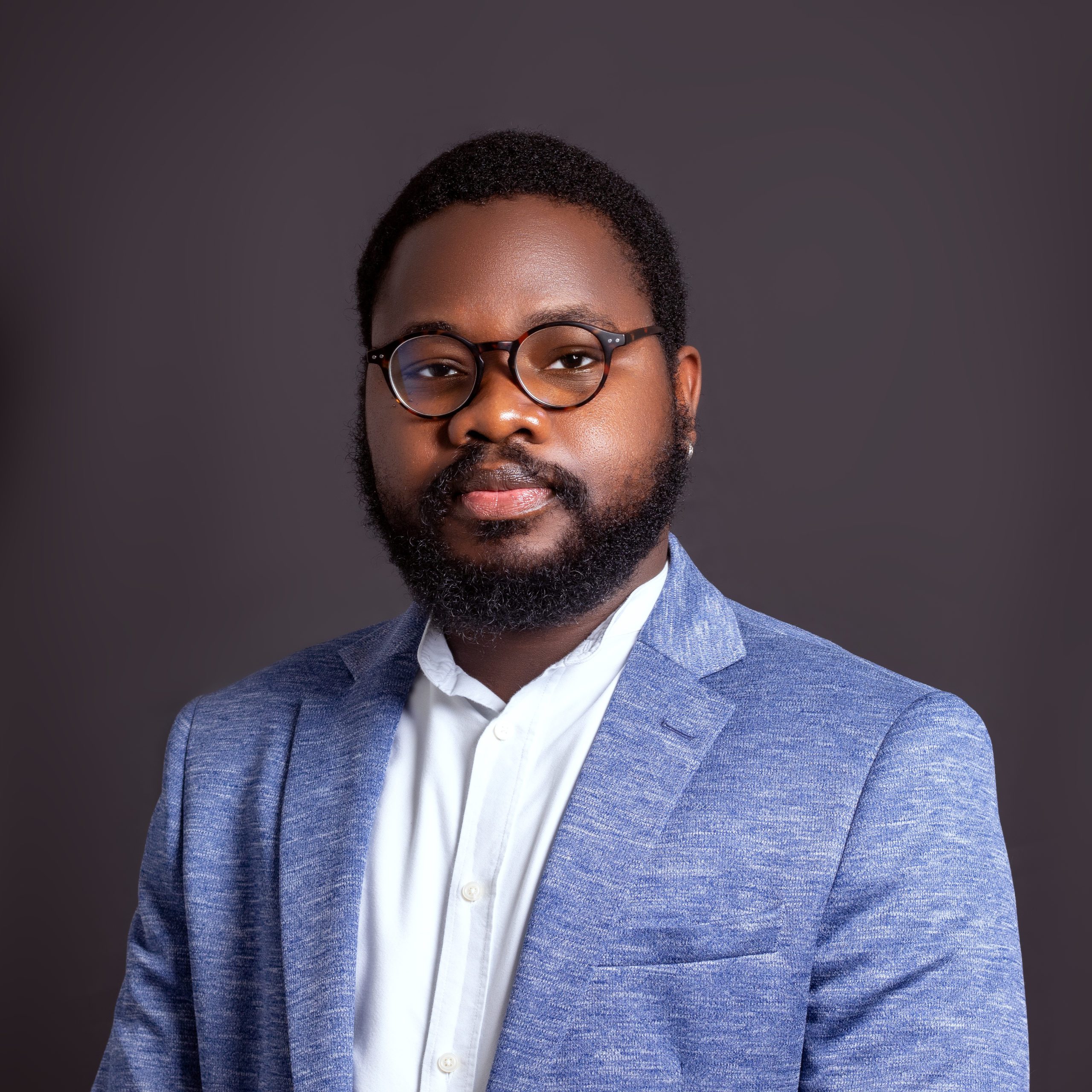 Joel Aleburu, Cyber Security Specialist
Joel is an exceptional cybersecurity leader with extensive experience and a proven track record of outstanding delivery and execution in both the public and private sectors. He is an experienced computer scientist who has focused on protecting critical systems over the years of his career. His interests lay in the intersection of leadership, engineering, technology and innovation, particularly in theoretical state and cyber warfare defence and strategy. Specialising in cyber security, Joel has driven and delivered major transformation and security initiatives utilising people, processes and technology to provide industry-leading, intelligence-driven defence capabilities.
Joel has occupied several IT Security leadership roles, including being the IT Security Manager at Bord na Mona, the Senior Security Engineer for Trend Micro EMEA and IT Security Lead for one of Ireland's largest energy companies. Joel is also known within the security community for his long quarterly essays discussing cyber warfare, cyber diplomacy and conflict policies- "Pax et Bellum".
Joel holds a Bachelor's degree in Computer Science from Bowen University and a Master's degree in Cyber Security from the University of York. He is also a named World Economic Forum Global Shaper with his impact areas around global internet security policies and Tech for Good.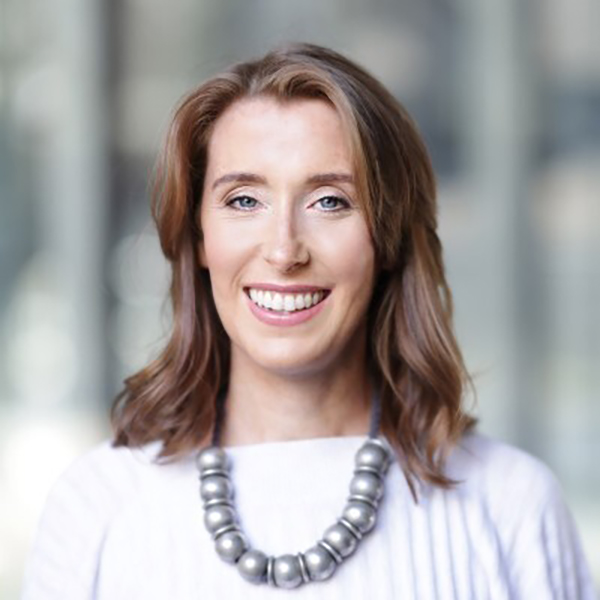 Niamh Vianney Muldoon, CISO, Fenergo
Niamh Vianney Muldoon is an award-winning information security thought leader with extensive expertise in creating and leading global security and trust initiatives across multiple industries. Muldoon is Fenergo' s CISO demonstrating the organizations 'Security First' commitment with her direct reporting into the organizations founding members, Chief Technology Officer (CTO), Niall Twomey and CEO, Marc Murphy. Based in Fenergo global headquarters in Dublin, Ireland, Muldoon heads-up all things security related for Fenergo. Muldoon is very passionate about Security and Privacy; she gives back to the industry via her lecturing, (ISC)2 Scholarship review panel role and continues to be a board member of FIT. Muldoon is Guinness World Record holder for Cybersecurity Awareness.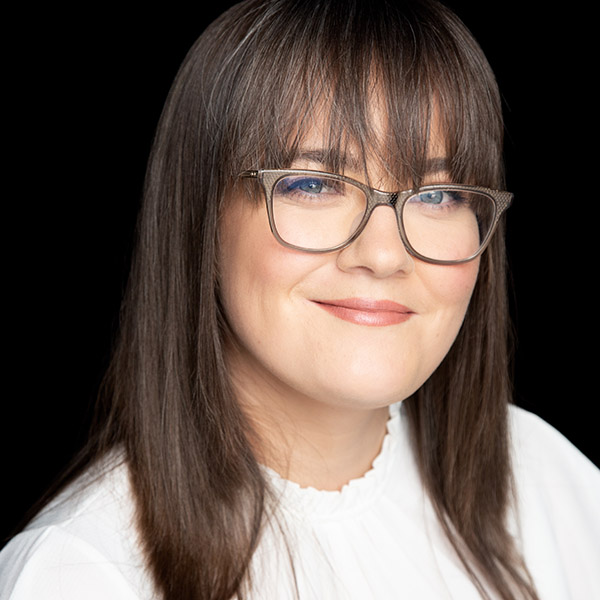 Jess Kelly, Technology Correspondent, Newstalk
Jess Kelly is Newstalk's Technology Correspondent and hosts Tech Talk on Saturday evenings at 5pm.
Having worked at Newstalk for over a decade, Jess' role has seen her travel across the globe reporting from some of the biggest conferences in the world including; CES in Las Vegas, IFA in Berlin, Mobile World Congress in Barcelona and Samsung Unpacked in New York City. Jess also imparts her technology expertise to television audiences on The Six O'Clock Show on Virgin Media One.
Jess is an experienced MC, having hosted events in Ireland, the UK and across Europe. Jess has conducted interviews with high-profile guests such as YouTube mega-star Casey Nesitat and former secretary of Homeland Security, Michael Chertoff. Additionally, she has hosted events for the likes of WeWork, Brain for Business at the Science Gallery, Career Zoo, Limerick Chamber and The Department of Rural and Community Affairs.
In 2019, Jess Kelly was awarded the Irish Tatler Woman of the Year Media Award. Jess was recognised for this award as even the most complex of technology topics are made insightful and jargon-free thanks to her skilled expertise.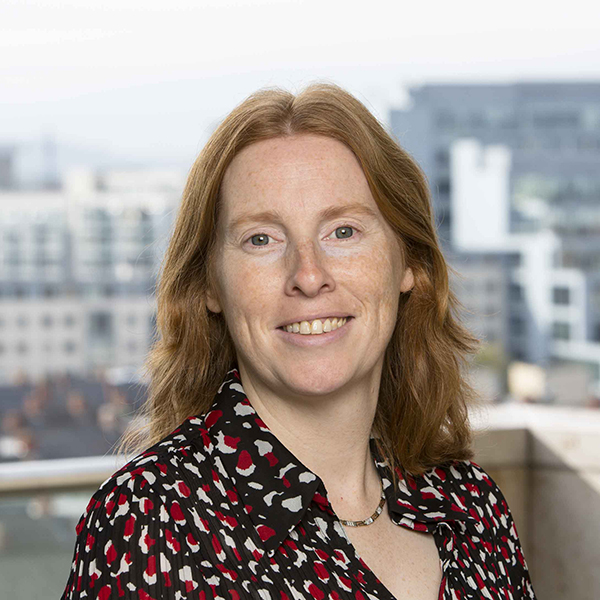 Mary Kennedy, European Cyber Security and Information Services Leader, Arup
Mary Kennedy is the Europe Information Security Lead at Arup. With over 25 years' experience in IT and cyber security – with a focus on technical and operational information security risk and data protection management – she has advised on a wide range of projects across the transport, energy and local government sectors.
Mary's strengths lie in her deep operational and technical understanding of the built environment and how best to apply robust GRC and assurance processes aligned to frameworks such as NIST, PCI, ISO and Cyber Essentials across the supply chain. She has also worked with organisations to implement appropriate GDPR practices, ensuring that data processing is proportionate and necessary in each context.
Relationship building and open, transparent collaboration are central to Mary's approach. She believes that a deep understanding of a client's painpoints and a methodical process are vital to deliver quality assurances.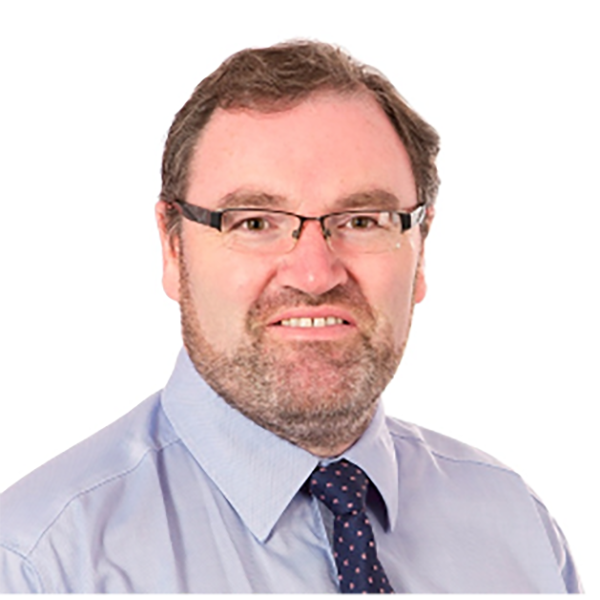 Neil O'Hare, Professor of Health Informatics, UCD and Group Chief Information Officer, Children's Health Ireland
A Physicist by background, and previously was Chief Physicist in St. James's Hospital, Neil has had a strong emphasis on health informatics throughout his career including heading up many large implementation projects around clinical information systems, acting as advisor to the Department of Health and project management of a range of medical equipping projects. In 2007 took up the role as Programme Lead on the National Integrated Medical Imaging System (NIMIS) Project for the Health Services Executive, Ireland. In 2020 he was appointed to the Irish Government's Open Data Governance Board. He was previously the CIO for the Ireland East Hospital Group (2018-2020), and Dir of Informatics at St. James's Hospital (2012 – 2018).
Previously Neil has previously held academic appointments in Dublin City University and Trinity College Dublin with research interests in health informatics, imaging and UV phototherapy dosimetry. He is the current Chair of the Health Informatics Society of Ireland (HISI) and in 2019 was awarded an Honorary Fellowship of the Faculty of Radiology, RCSI.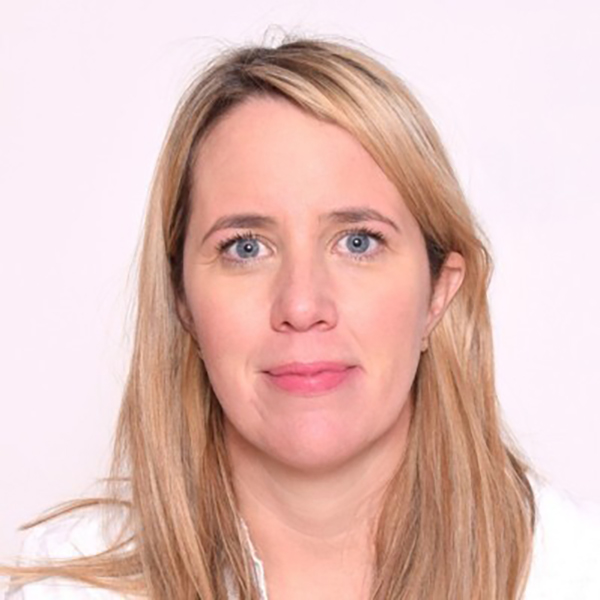 Rosie Coffey, Head of Enterprise Applications Group, UCC
Rosie Coffey is the Head of Enterprise Applications Group for University College Cork. Rosie joined UCC in 2015 and has responsibility for cyber and security matters, working with a wide range of groups across the University.
Prior to joining UCC she was Solutions Architect for multinational PepsiCo Ireland. She has had a variety of roles throughout her career in industry such as: Oracle DBA Lead, SAP Technical Lead and SOX Security Analyst.
Rosie holds a Bachelor of Arts (IT and German) and a Masters in Information Technology from NUIG.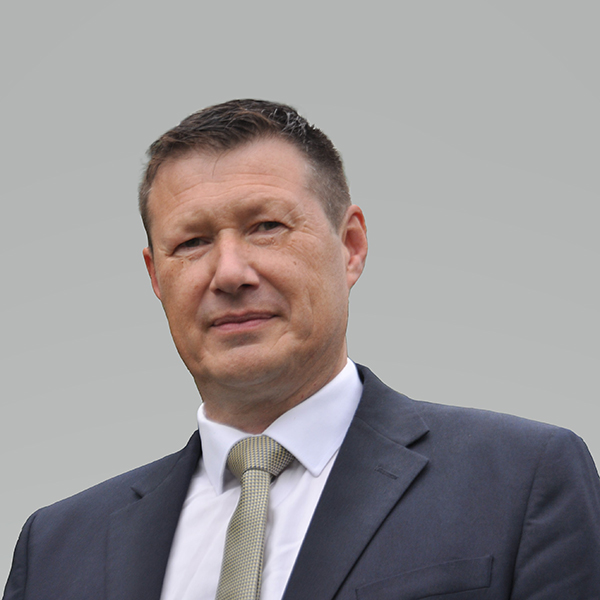 Pat Ryan, Detective Chief Superintendent, Garda National Cyber Crime Bureau
Pat has been a member of An Garda Síochána for over 28 years and since 2019 is the Detective Superintendent responsible for overseeing operations at the Garda National Cyber Crime Bureau.   The Bureau is responsible for the investigation of all cyber dependent crime in this jurisdiction.  The Bureau also provides for top tier forensics for all digital media seized as part of national investigations.  Prior to this appointment, Pat was attached to the Garda ICT Division for 22 years.  As Superintendent responsible for IT Operations & Security, Pat was responsible for the strategic and tactical planning, operation and deployment of all IT systems within An Garda Síochána.
Over the years Pat has represented An Garda Síochána at various EU meetings, including Europol, Interpol, ENLETS, EU-Lisa and was responsible for the delivery of a number of Garda Organisational IT systems.  Pat currently represents An Garda Síochána as a board member on the European Union Cybercrime Task Force (EUCTF) and is also a member of the Interpol Global Cybercrime Experts Group.  Pat holds a Master Degree in Forensic Computing and Cybercrime Investigations from University College Dublin.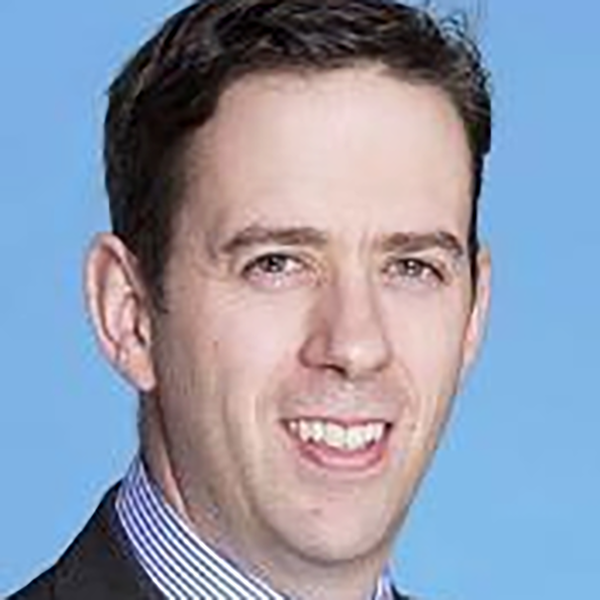 Richard Browne, Director, National Cyber Security Centre (NCSC)
Richard was Director of the NCSC from 2014 to 2020, and was reinstated in the role in 2021. He has previously held roles in the Department of the Taoiseach and in the Department of Environment, Communications and Climate Action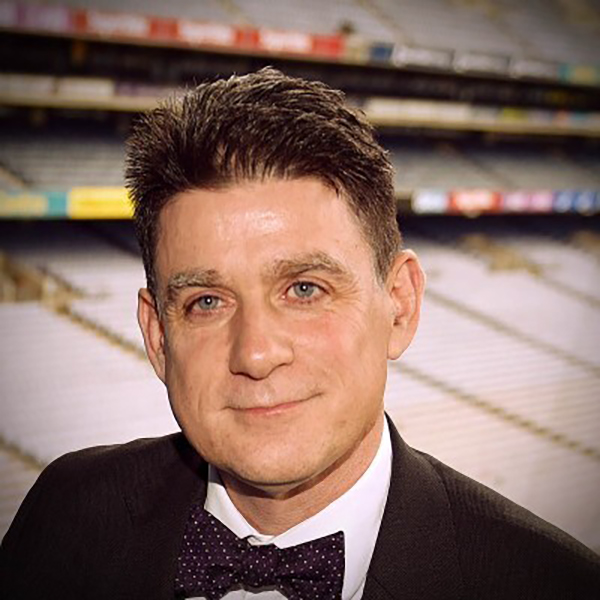 Fintan Swanton, Senior Consultant and Managing Director, Cygnus Consulting Ltd and Chairman, Association of Data Protection Officers
Fintan is the Chairman of the Association of Data Protection Officers and a Fellow and past-President of the Irish Computer Society. Previous employers include The Business Post, AIB, and Prudential Europe. He has over 30 years' experience in IT.
He holds a Master of Laws (LLM) Degree specialising in European Data Protection law and Corporate Social Responsibility, and a Master of Science (MSc) Degree in Computing for Commerce and Industry.
Fintan is a Chartered Engineer, Chartered IT Professional, Certified Data Protection Officer, Certified Data Privacy Solutions Engineer, Certified Information Systems Auditor, and Certified Information Security Manager.
Fintan collaborated with ICS Skills and the Institute of Public Administration, developing, updating, and presenting their data protection training & certification programmes.
In 2017 he was appointed by the European Commission to its Multistakeholder Expert Group on the Operation of the GDPR. As a group member, Fintan provides professional opinions and feedback to the European Commission on how the GDPR should be applied in practice.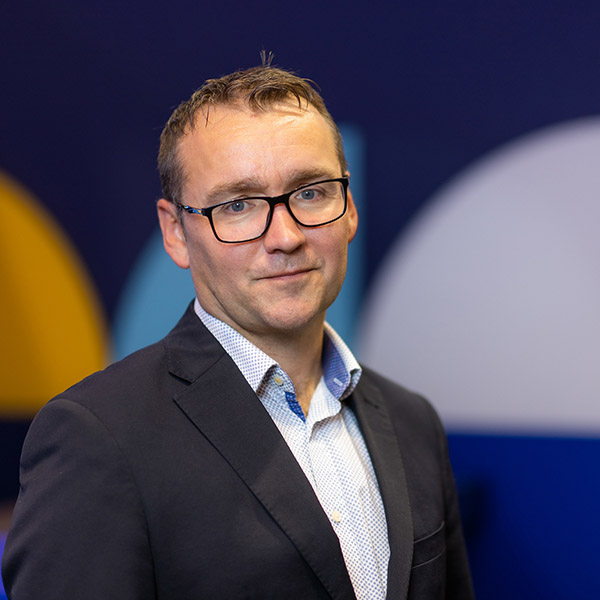 Colin Gaughan, Data and Cyber Resiliency Specialist, Dell Technologies
Colin helps organizations in both the private and public sector developing comprehensive strategies around Cyber Recovery, his main focus is helping organizations protect critical data and services from destructive cyber-attacks, leveraging modern automated approaches from detection, response to accelerated recovery.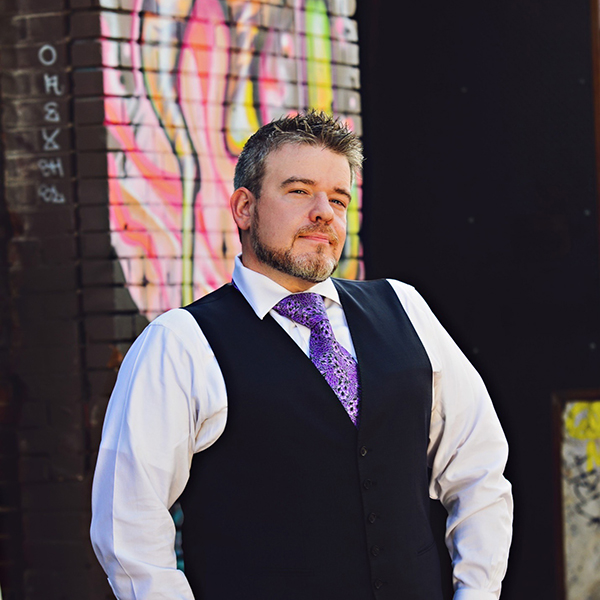 Chris Nickerson, CIO & CISO of Damovo and CEO of Lares
Chris Nickerson, CIO & CISO of Damovo and CEO of Lares, has spent the last 23 years of his career leading, inspiring, and sometimes irritating, the security industry. Having run security teams at Sprint, KPMG and AAROW, he is no stranger to many security markets. With Lares co-Founder Eric M. Smith, he created the unique methodology used at Lares to assess,
implement, and manage information security realistically and effectively. Collaborating with a group of other InfoSec researchers, he founded the Penetration Testing Execution Standard (PTES), and is working with the Red Team Alliance Training Collective to create a certification for Red Team Testing.
He is one of the founders of the Security BSides conferences, and has been a speaker/trainer at more than fifty InfoSec conferences worldwide, including DEFCON, CyberWeek, and BlackHat. He's a member and certification holder with ISACA, on the board of CREST, and holds CISSP, CISA, ISO27000, and NSA IAM certifications.
Lares is Damovo's cybersecurity division. Together they help companies secure electronic, physical, intellectual, and financial assets through a unique blend of assessment, testing, and coaching.
Damovo is an international ICT service provider supporting business customers across the world on their path to digitization. The portfolio includes solutions in the areas of Unified Communications & Collaboration, Enterprise Networks, Contact Centre, Cloud Services, Security and Global Managed Services.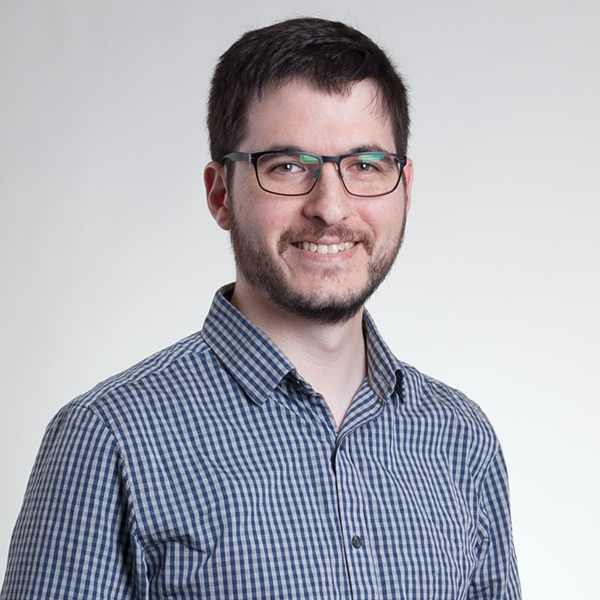 Josh Green, Zero-Trust Technical Lead, EMEA
Josh has worked in the security and identity management spaces for over 10 years. His areas of expertise are in multi-factor authentication, identity management, single-sign on, zero-trust networking, and most recently decentralised, digital identity and blockchain. He also dabbles in iOS and python development. He can also probably fix your malfunctioning Apple devices due to a previous life as a Mac Genius. In his spare time, he is studying to become a pilot.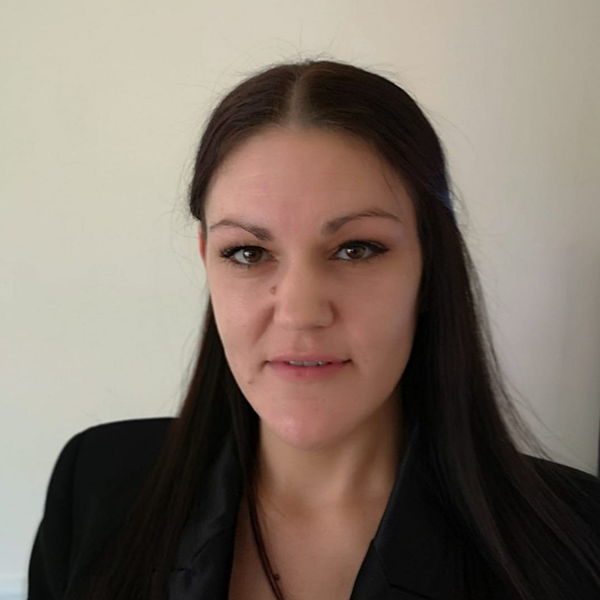 Jenni Parry, Associate Director of Cyber Risk at Aon
Jenni's current position is Associate Director of Cyber Risk at Aon. Her role is to provide advice to organisations to help them identify and assess their cyber risk. The main elements of this role are technical translator and internal knowledge sharing via training sessions.
Over the course of Jenni's career she's been an IT Operator with Aviva (formerly Hibernian Insurance), an IT Auditor with EY and an IT & Cyber Risk Manager at Canada Life Group.
She graduated UCD Computer Science in 2015 and is current student with UCD's MSc Cybersecurity.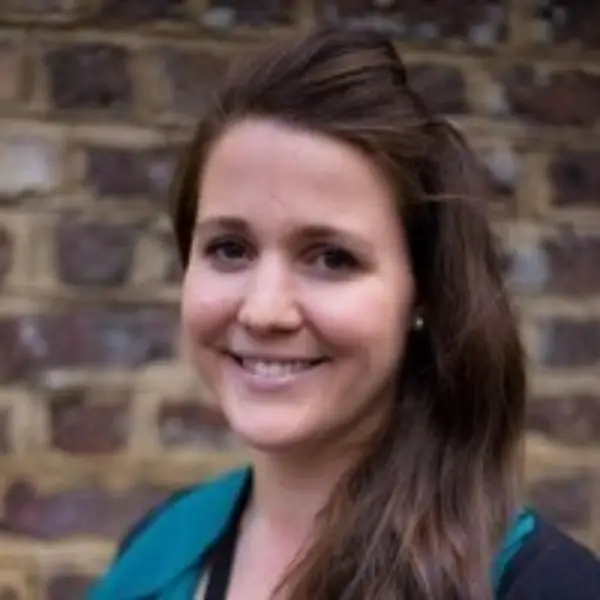 Katie McCarthy, Head of Cybersecurity, Irish Water
Katie McCarthy is the Head of Cybersecurity for Irish Water, overseeing Security Operations, Information Security & Governance and Security Architecture for the National Utility.
Before her current position, Katie worked in Technology Consulting in the Financial services sector. Focusing in the area of Security Delivery and Security Architecture she worked on a wide range of security projects, delivering security solutions across multiple security domains. Katie moved to the Utilities industry when she joined Ervia in 2019, leading the Security Architecture domain before taking on the Head of Cybersecurity role for Irish Water this year.
Katie holds a BEng in Civil Engineering from UCC and a HDip in IT & Cybersecurity.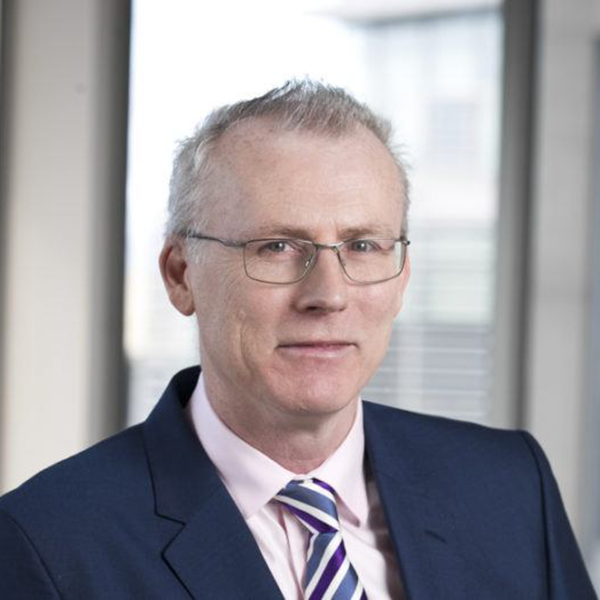 Michael Kelly, Head of Operations, ECAS, BT Ireland
Michael Kelly is Head of Operations for ECAS (Emergency Call Answering Services), the organisation answering and routing Ireland's 2.4m calls annually to 999 and 112.
With over 30 years' experience in the telecommunications and electronic value added services sectors, he has held roles in BT, Esat Telecom and PostGEM.
Michael holds a degree in Computer Science as well as Masters in Business Administration and Telecommunications Engineering.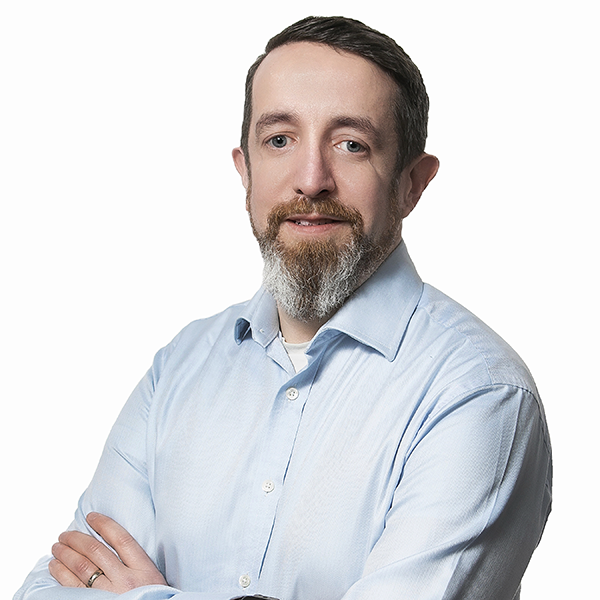 Michael McNamara, Senior Manager Security & Compliance, BT Ireland.
Michael leads on Security, Compliance, Risk as well as health and safety for BT Ireland. He is an IT leader with more than 15 years' experience in Security, Compliance and Risk across IT, managed service, datacentre and software development. He holds a degree in Applied Computing for Waterford Institute of Technology and his technical qualifications include CISA and CGEIT.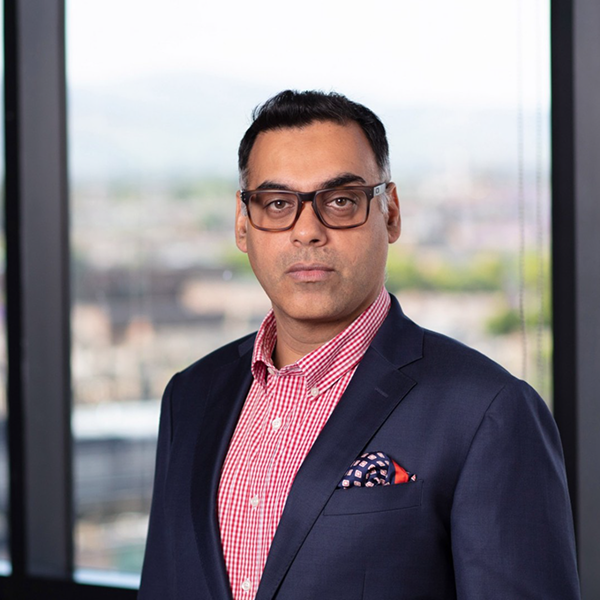 Puneet Kukreja, Partner and Head of Cyber, EY Ireland
Puneet Kukreja is a Partner in the EY's Consulting practice as the Head of EY Cyber Security Practice in Ireland. As a trusted board and c-suite adviser on cyber transformation, Puneet helps clients navigate the challenges that digital transformation brings and supports their accelerated move to cloud in a secure manner. He works with organisations across the full lifecycle of cyber transformation from operating model enhancement, cyber capability builds and people leadership.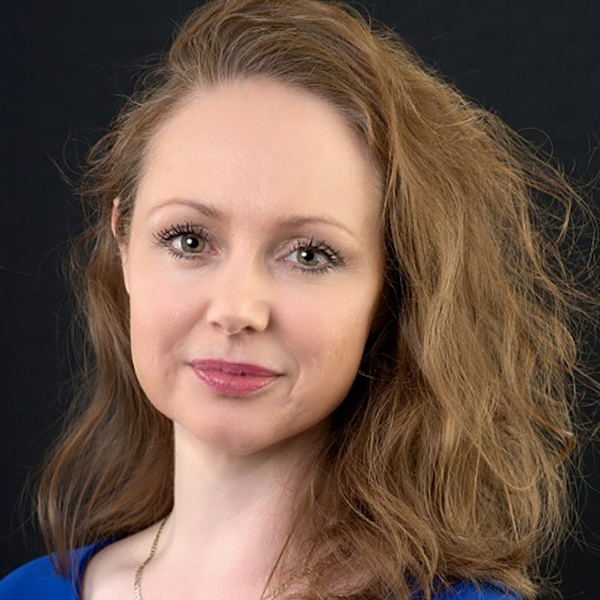 Sarah Drew, Director, Security Engineering, Salesforce
Sarah has 20 years' experience in Technology & Cyber Security having worked in various roles across a range of industries from Finance and Healthcare to Tech. It was during Sarah's role as IT Infrastructure & Operations Manager at Hermitage Clinic (now Blackrock Health) that her passion for Cyber Security really grew. From here she moved to a Security Engineering manager role at Irish Life for a number of years and then to her current role as Director in Security for Identity and Access Management at Salesforce, focusing on Compliance and Access control.
Mentoring is a passion of Sarah's, having previously volunteered for the STEM P-Tech Programme for schools and most recently the ITU Women In Cyber Mentorship Program. She is currently acting as mentor for the Executive Women's Forum and is an active Board member for the Cyber For School Girls non-profit organisation. Sarah holds a Bachelor's Degree in IT Management from TU Dublin and is CISSP, CISM & ISO27001 Certified.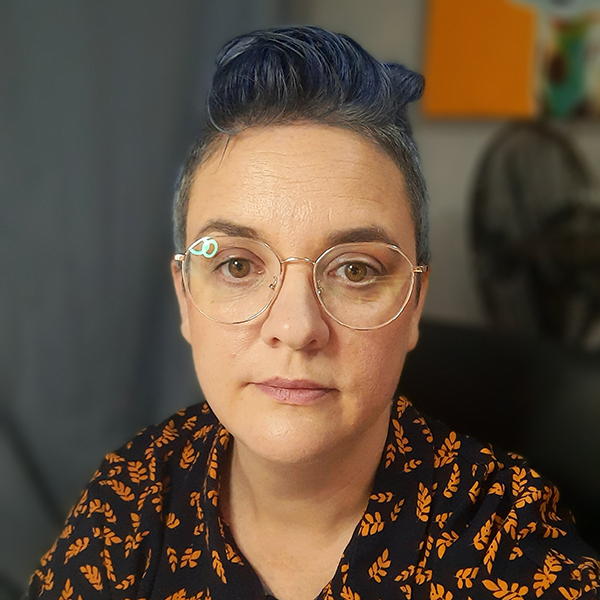 Jennifer Cox, Head of Communications, Cyber Women Ireland
Jennifer Cox has over 16 years of experience in tech and in the Cyber Security industry. She supports her team who work with techies across all of EMEA in enabling best practices and cyber exposure prevention. Jennifer is the Head of Communications for Cyber Women Ireland, an Ambassador for Wentors global mentorship programme, Community development board member for BBWIC, an active member of WITS Ireland (Women in Technology and Science Ireland), WomenTech Community and WiCyS Global (Women in Cyber Security) and works hard to insure diversity and inclusion within her industry by partaking in roles such as Judging at the Coolest Projects event for kids in the RDS, launching a mentoring project in Tenable, speaking at events such as BSides Dublin 2021, WomenTech Global 2022, BBWIC, CWiCS (Cisco Women in Cyber Security), CBF Fest (Coding Black Females Fest) HexCon, UK CyberWeek, WiCyS Global and more.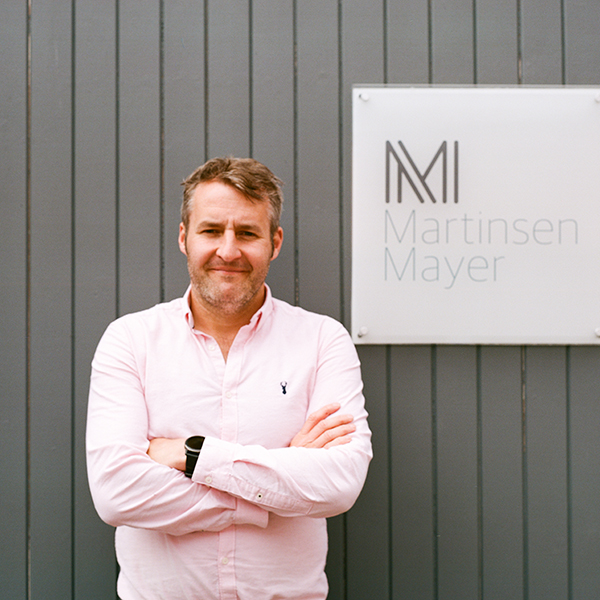 Gavin Fox, Director, Martinsen Mayer
Husband and Father of 2 amazing girls and a son Director / Partner in Martinsen Mayer Technology Recruitment Founder of Dublin Tech Talks; a leading meetup and podcast series.
A recruitment geek for nearly 15 years working with some of the biggest brands globally. Currently focused on building Martinsen Mayer focused on helping venture-backed organisations scale their teams.
I am a specialist in technology hires, focusing on product-centric roles and strategic hires to help companies grow. I focus my efforts on building long term relationships allowing me to use my network to find unique candidates and the best talent for my clients allowing them to focus on their day job.